Virtual Assistance
How to Hire a Virtual Assistant
A Virtual Assistant is an Investment in Your Business's Future
Find a Virtual Assistant for Hire
Stay at home mums and dads and entrepreneurs who are forging their own path can soon learn that there aren't enough hours in the day. 
Affiliate Disclaimer: Links on this page should be considered affiliate links. If you would like to know what this means you can read more about it here.
Top Rated Virtual Assistansts For Hire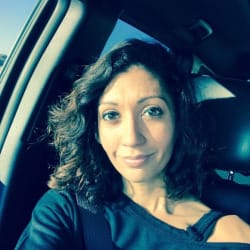 Winnierocks
Winnierocks has a B.A in psychology, so you know she can think for herself. Winnie is very competitively priced for the level of skill she can bring to your company and is proficient in Word, Excel, and PPT.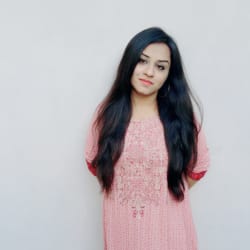 Hareem
Hareemjanjua is a dedicated virtual assistant and proficient at many office tasks. She will handle your email, Microsoft Office work, data collection, customer support and convert PDF to Word and vice versa.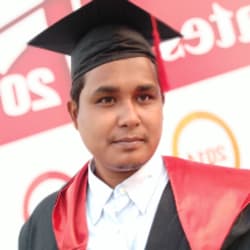 Oblibion
If you'd rather take care of your customers or your data entry is getting behind then oblibion would love to help. He has experience in CRM, data mining, data entry, business card entry, and internet research.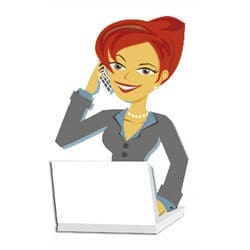 secretaryzone
Secretaryzone specialises in creating documents that will make your customers sit up and take notice. She will choose the right fonts, layouts, color schemes, cover page design, and a whole lot more. 
Do you often feel overwhelmed and frustrated your whole day seems to be taken up by the tiny minutiae of running a business? You're super-busy, but you feel like you can't get anything 'real' done to move the business forward.
Promoting, twittering, pinning, and SEO work all take their chunk out of the day. Somewhere in there you have to fit in time to look after your clients.
Bringing on someone full-time is out of the question. Where would they work, how much would they cost, and how do you handle all the payroll and tax requirements? 
In these trying times hiring a VA may be the perfect solution for you. Here's how you can hire a virtual assistant and get yourself back to working in your business, and not for it.
Dispelling the Fears about Hiring a Virtual Assistant
A lot of entrepreneurs have natural hesitations about bringing on a VA. What if they take all your ideas and set themselves up as your competition, or they can't do what you need them to do as well as you can? 
Firstly, virtual assistants are wired to be VAs and have no interest in setting up shop as your competitor. If you're truly worried about that eventuality, you can always have them sign a non-disclosure and non-compete agreement. 
Secondly, it's highly likely they won't be able to do some of the tasks you will be asking of them as well as you. But even if they don't quite reach your standards, they may still be able to complete the task at an acceptable level. Plus, they may even have a few skills under their belt which they can do much better than you, because we can't be the best at everything. 
Every solopreneur will reach a tipping point where it will be impossible to improve profit margins without at least some help. A virtual assistant can help you raise the bar a little higher.
Where Will a Virtual Assistant Fit into Your Business Model?
The biggest challenge faced by most entrepreneurs when it comes to hiring a virtual assistant, is that they don't have a clue about which tasks to outsource. Here's a quick way to find out.
Before you dive in and start figuring out how to hire a virtual assistant, you need to have an idea about where they will fit into your work-day. Your new VA will be taking on a lot of the tasks you have been doing yourself, but you want to make sure you are both playing to your strengths. Jot down the:
Work you do best?
Jobs the VA does best?
The tasks you enjoy the most?
Things you would do if only you had the time?
Tasks you never look forward to doing?
Work you have been neglecting which could help your business grow?
When you answer these questions honestly, you will have an excellent idea about how a virtual assistant can help you in your business.  
For instance, you may love mucking about with numbers in your spreadsheets and poring over Google Analytic's data sets, but creating content and managing social media drives you crazy.
You could hire a writer as part of your team to create articles and blog posts, but a VA could take over your social media accounts to promote your business, as well as the articles your writer produces.
Creating tweets, Facebook posts and Pinterest pins all take you away from your marketing data and looking after your clients. A virtual assistant would go a long way to restoring some balance back into your day. 
Figuring out the Best Tasks for Virtual Assistants
Now that you have a good idea about where a virtual assistant will fit into your business model, it's time to work out which of the tasks you should be outsourcing.
After all, you went into business for yourself to get more enjoyment out of life, right?
Of course, you went in knowing that it wasn't going to be a blast all day long, but if you have the opportunity to spend more of your time doing the stuff you love, then why not take it?
If you haven't been tracking your hours and how long you spend on each task you might want to set up a system for doing that for a couple of weeks.
At the end of it, you will have valuable data about the tasks you can outsource that will make you more productive.
For me, a typical day at my desk looks like this:
Promotion on Twitter, Pinterest, and ViralContentBee.com – 90 minutes
Keyword research – 30 minutes
Writing for my Blog – 2 hours
Sourcing and modifying graphics for the blog post – 30 minutes
Designing Pinterest Pin – 30 minutes to an hour
Writing for Clients – 6 to 7 hours
Client Interaction – 30 minutes
Financials – 15 minutes
It adds up to a long day and there's not much of it I don't enjoy doing. But, spending more on paid work will help me expand my regular client base and bring in more steady income.
I enjoy keyword research but not as much as I love working with graphics.
Promotional work to me is a necessary evil and I find it boring and tedious. It can also be distracting when I see social media posts that I want to delve into.  There are occasions where I have to force myself to refocus on my paid work when an interesting article pops up in the social media feed.  
With the information above, I now know the best areas for my virtual assistant to work in would be social media promotion and keyword research. Their time might look something like this:  
Social media promotion – 1 hour
Keyword Research – 30 minutes
How Much do you Pay a Virtual Assistant?
Unfortunately, there's no easy answer to this question. A lot of the jobs you will be swapping out to your VA can be done from anywhere. This means you could be sourcing your virtual assistant from any country in the world.
At the very least, you should stick to the old adage of "you get what you pay for". If you're only willing to fork out $5.00 an hour, you probably shouldn't expect the best quality work, regardless of the country your VA originates. 
If you're wondering how much to pay a virtual assistant, stick to paying a fair wage, or even a little higher if you're consistently receiving good value. A good VA will fetch anywhere from $10 – $20 if they are from overseas. US-based VAs will generally start at $15.00 and go as high as $25.00 an hour. Australian VAs will most likely start at around $20 and go up from there. 
The other item to bear in mind is that excellent VAs can be in high demand. If you constantly expect them to work for low pay, then they are very likely to drop you as a client and move on to the next. 
Virtual Assistant Services – Where to Find the Best VAs
There are a lot of virtual assistant services available on the web, and it will depend a lot on your needs as to which system you end up using. You can go the freelance route and use the many freelance portals online or you can find a professional VA service for more long-term hiring solutions.
Hire a Freelance Virtual Assistant
One of the most cost-effective and convenient solutions is to hire virtual assistants on various freelance services such as Upwork.com and Freelancer.com. These two sites have been operating for a while and are trusted sources for hiring freelancers from all industries, including VAs.
By far my favorite source for VAs is Fiverr.com. The Fiverr brand has matured a lot in the last few years. When it comes to finding a virtual assistant, Fiverr provides access to heaps of affordable options and caters to a wide range of budgets.
I admit I am a little biased about Fiverr, mostly because the site puts the food on my table and keeps a roof over my head. It's where I get the bulk of my customers for my writing service.
The sign-up process on Fiverr is straightforward, and their hiring process is even simpler, but it does have some limitations. Fiverr isn't geared up to cater for long-term services, but it's easy to hire a virtual assistant for a day, a week or a month.
Unfortunately, if you find an excellent virtual assistant and want to keep working with them, you will need to keep visiting Fiverr on a pay-as-you-go system.
Use a Dedicated Virtual Assistance Service
The internet has made it easy for anyone to set up a business or a side hustle, which has created explosive growth in the virtual assistant industry.
If freelancing sites make you a little nervous or you want a VA of a more permanent nature, then sites like virtualemployee.com may be perfect for you.
VirtualEmployee.com, and other sites like it, set themselves up as offering more of a remote employee type of service. When you hire a VA from Virtual Employee, they will work for you exclusively until the contract is finished.
Essentially, the VA will behave exactly like an employee, except they are in a remote location. VAs who work for Virtual Assistant sites often do their work in an office environment and have supervisors and managers who monitor their quality of work.
It's an excellent system to ensure consistent quality of work, but you will need to put aside a bigger budget.