Online Web Developers
How to Hire A
Web Designer
 Hire a Web Designer Online
Anyone can get a website up and running these days. But, if you need an efficient design providing the best user experience for your visitors, then you need to hire a web designer with proven skills, experience, and professional levels of service.
Hiring the Right Web Designer
Websites come in many shape, sizes, and abilities. Whether you need a simple website to advertise your business, a complex shopping portal, or a web application to help you manage inventory from a remote location, hiring the right web designer at the best price will ensure you create an asset and not a liability. 
No doubt as you're reading this, you probably already know what you need, or at least have a good idea. Now all you need to do is find a web designer who can help you realize your vision. Read on to find out how you can do exactly that.  
Affiliate Disclaimer: Links on this page should be considered affiliate links. If you would like to know what this means you can read more about it here.
Top Rated Online Web Designers for Hire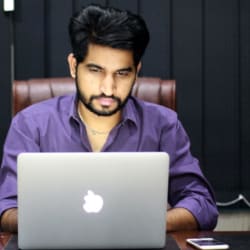 Aaliyan
Aaliyaan has been building WordPress sites online for the last 8 years. When you choose Aaliyaan as your online web designer you get access to web development and design, social media marketing expertise and SEO.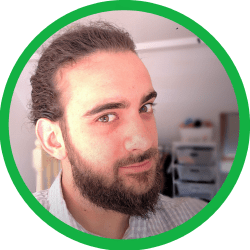 Petros Digital
Petros Digital is a freelance online web designer from Bristol UK. Petros has worked with many high profile brands both as an in-house designer and remotely, including Mercedes, and Google and Costa Coffee.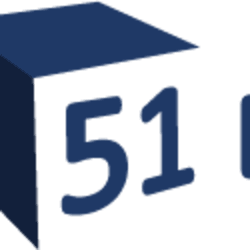 Mborgelt
Mborgelt are a team of verified professional web designers who help businesses not with just website development, they will also help you realize a return on your investment with monthly technical site optimization.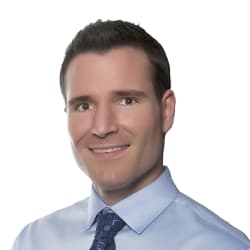 Center Point Design is a team of web development and IT experts from Miami, Florida skilled in all facets of  web design and driving traffic to your business. Create a new website or update your existing one to bring it up to date using the latest responsive design features.
Check The Web Designer's Portfolio
A web designer's portfolio will give you an idea about their level of skill and proficiency. 
Web designers need to blend a mastery of design, with technical proficiency. Finding a person with the right mix of technical skills and creative flair can be challenging, but a portfolio will give you some of the answers you need.
Don't just browse the images contained in the portfolio. Click on the link and use the sites in question. A site that looks fantastic may not be all that fun to navigate. 
Check for speed. A good designer will be able to optimize a site so it doesn't run down the screen like cold molasses. Images and code need to be combined in seamless symmetry to create a great user experience. 
Ensuring your visitors have a pleasant time while on your site is important from a conversion standpoint, but it also helps ensure your website gains a little more favor from Google and other search engines. 
As you're examining each site, carefully consider if the designer has managed to capture the essence of the business. Does each design seem relevant to the industry it represents? If it does, then there is a good chance the designer can do the same for your business. 
What Services Does Your Web Designer Provide?
Web sites serve a purpose, and that purpose can be any number of things.
You may want a simple website with a few pages to tell your visitors about the services your business offers, provide directions, or display your contact details. 
Web sites can also contain applications which allow you to check inventory remotely, or manage staff no matter where you are.
Whatever your goals, you will need the website to be usable and functional.
If the main purpose of the site is to attract and convert leads, then it needs to look good, load fast, and be intuitive to use.
Not all web designers will offer the same range of services. Some will design your site and then send you on your way.
Site management and hosting will be left up to you.
Other designers will offer a full suite of services. Their pricing model will include hosting, design, testing, and launching of the site.
Other services you may need include search engine optimization, content creation, software updates, and backups.  
Full service designers will generally charge more. But, if you know nothing about hosting, then these services will ensure your website has a bright future. The small monthly fee for maintenance is a worthy investment. 
Web hosting – Hosting is where is your website lives and will cost a small monthly fee. Most blogs will happily exist on hosting which only costs about $5.00 a month. Prices will vary, though, and will depend on your data requirements and processing power. 
Domain Purchase – Some web designers will organize the purchase of your domain name, which is the name of your website. As an example, the domain for this site is "contenttrafficsource.com," 
Large complex websites demand a lot of maintenance so you will need to carefully choose a web designer who can design, build, and manage it if you can't or don't have time to do all of it yourself.  
Does Your Web Designer Provide Support? 
The support you can expect to receive from your designer will be an important part of your decision making. When you're busy running a business, the last thing you want to be doing is sorting out a broken website. 
Even the best websites have bad days. Software updates can cause incompatibilities, plugin developers can drop support, and server's can crash and burn. 
If you're relying on your website to bring in leads and paying customers, a downed website could seriously damage your profit margin. The situation is even worse if you don't know how to fix it, and now need to spend more time finding someone who can. 
Ongoing support services from your web designer can be a lifesaver in these situations. You've worked together building the website, so you know what to expect. The designer also knows all the parts which have gone into creating the site, which makes them the best person for getting it back online fast.  
Years of Experience?
You wouldn't hand your car over and expect an apprentice to handle an expensive repair job; at least, not without close supervision. 
A newly minted web developer hasn't had time to absorb all the tricks of the trade. The many web development interfaces around today mean almost anybody create a few websites from templates and call themselves a web designer. 
However, once you poke around under the hood you will see that your website is a fragile affair which could break at any minute.
Plus, if you have been handed a website created from a template, it means your online identity could look almost identical to thousands of others. 
Your company is unique, and your website should support that. An experienced web designer is the only way to ensure that happens. 
Call and Discuss Your Options?
Once you have narrowed your list of web designer options to two or three it's time to get each one on the phone (or chat, skype, email etc.). 
Once you start the development phase, you will be communicating quite a bit. The first chat will tell you a lot about how well you might or might not get on with your developer. 
You're looking for a designer who understands your needs, and knows how to explain the technical side of the process in plain English. If you don't understand what the developer is telling you, then you won't know what to expect from the finished product.
Do they seem pushy on the phone and desperate to get paid. If so, they might not be able to provide the value you need, and may not have your company's best interests at heart.
In short, you need to come away from the conversation feeling good about the exchange. If you feel any unease at all then it might be best to move on.
Get an Estimate
After you have discussed your options with your developer you will now want to start talking about budget. Because there are so many different types websites and designs your website may take 3 days to a week, or require months to develop. It all depends on how many moving parts there will be in the final product. 
When the developer knows what resources he will need, and have an accurate idea of how long the design will take, they will be able to give you an estimate on costs. 
A website is an investment, or it should be (if it's not making money then why does it exist?).  Only you can decide if the estimate will provide a decent return, but a good developer will help you get the site to where it needs to be to start producing a profit. 
Talk About Your Budget
We have already discussed how a more complex website will need a bigger development budget.
Let your web designer in on how much you have to work with for developing your new site. They will know from the amount you reveal whether your design goals are doable.
A simple website containing only static information about your business with a service page, contact page, and home page, etc. is bread and butter to most designers. This type of website requires minimal testing and few ongoing costs other than hosting. 
However, a more complex site with payment gateways and possibly hundreds of product pages is a complex affair with many interlinking parts. Testing such a site requires time, adjustments, and modifications before release.
You could be talking about months of development time, and larger hosting costs. Of course, you shouldn't expect your designer to be able to complete such a site on a budget of a $1,000 or so.  
It's a lot like buying a Hyundai, with hundreds of similar looking cars rolling off the floor every day. You don't need a big budget, and you can get one right away.
A custom built Rolls Royce on the other hand, takes time, and has many hand crafted parts you will need to wait on. The cost is higher, the wait time is longer, but the end product is highly developed, refined, and unique. 
At this stage it's important to realize that a website should be an investment for your business. Regardless of how big a budget your site needs, if you don't have a plan for it to recoup the expenses and make a profit then you need to discuss your options with your developer.