Online WritERS
Hire a Writer
Professional freelance writers can help companies of any industry keep up with a demanding content publishing schedule. Hire an online writer that's perfect for your needs and budget. 
How to Hire an Online Writer
As the year rolls on, and Google ups the standards for quality content, you may suddenly find yourself realizing that you need help with your publishing schedule. Here's how to hire an online writer to ensure you work with one who is a good fit for your company. 
Fiverr is an online portal where professionals provide services covering a wide range of industries. It's especially handy for bloggers and business owners who occasionally need another body to help with their publishing schedule. On Fiverr it's easy to find help for any area of your business – whether it be to hire a virtual assistant to help with daily tasks, or a writer to publish your blog posts. 
Back in the day, most services cost only $5.00, and Fiverr soon became popular as more of a fun and quirky site where you could get a cheap laugh. Thousands of gigs sprang up where buyers could purchase weird and strange birthday video greetings, or have someone hold a sign up promoting your blog or business while dancing as a scantily clad fairy.
Affiliate Disclaimer: Links on this page should be considered affiliate links. If you would like to know what this means you can read more about it here.
High Quality Writers For Hire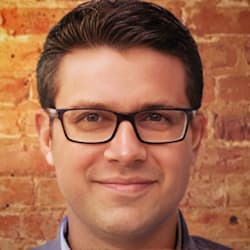 Radek
Radek is passionate about creating captivating stories around your brand, and has worked for many industries.
Radek writes web copy, ebooks, and blog articles for a wide range of industries. He's happy to provide a custom quote if if your needs lie outside of these specialties.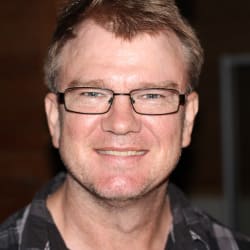 Leighcly
Leigh enjoys helping small business keep up with a busy publishing schedule by producing high-quality articles and blog posts for their websites.
Leigh specializes in blog posts and articles and has completed thousands of projects in a wide variety of industries.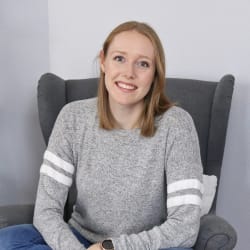 Carrieblogger
Carrie loves creating product descriptions which are eloquent and compelling, but don't possess any of the useless fluff you see on so many shopping sites.
Carrie has years of experience and thousands of satisfied customers who keep coming back for more.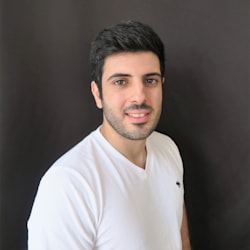 Deryano
Deryano's goal is to create number 1 Amazon listings for all of his clients.
When you hire Deryano as your product description writer you will get a traffic pulling SEO title created from extensive keyword research. 
However, fast forward to today and you will find that Fiverr has swapped its board-shorts, T-Shirt, and flip-flops persona for a corporate suit and tie. The site has undoubtedly matured and has been upping the ante as a prime location for professional freelancers to provide quality services to businesses of all types.
A new and improved corporate image means that most Fiverr services now cost a lot more than $5.00. That doesn't mean you can't still find quality for a reasonably modest outlay – because you can.
There are hundreds of online writers on Fiverr, with prices ranging from $5.00 to $300 and more in varying word-counts. Naturally, you would expect to receive only the very best quality for a 500-word article costing around $100.00. However, this amount may be too much for your budget.
Fortunately, if you know where to look, there are plenty of writers who can produce high-quality articles that may be a better fit for your price range.
Here's how to hire an online writer who can add value to your business through web copy, articles, and blog posts.
1. Increase Your Budget
There are always new writers of varying levels of quality jumping on to Fiverr, ready to try their hand at a writing career. Some are great, some are good, and others are rubbish.
Most will start their service at $5.00 to get the ball rolling and get a few 5-star ratings under their belt. If you happen to land on a quality writer who produces superb results for five bucks then well done, but don't expect it to stay that cheap for very long.
While it's possible to stumble upon a great writer for $5.00, the chances are high that you won't receive useful content. Increase your budget a little. Even going up by $10 or $20 per article can significantly improve the quality you will receive.
2. Avoid Cheap Content Farms
No matter which freelance site you use, you will always come across accounts which are content farms. These are organizations which farm out their writing jobs to low-paid writers, or they are original articles copied and pasted into a spinner. There have been occasions where I have seen outright plagiarism passed off as original work.
Whether you get a usable article or not is a bit of a lottery and depends a lot on the writer the content farm happens to use for your article.
One day you may receive a perfectly usable article, but the next delivery could be a grammatical nightmare that could ruin your reputation if you were to use it.
How to Spot a Content Farm
You can easily spot content farms. Check out the number of orders they have via their gig profile page. If they have 10 or 20 orders with a delivery time of 2 days or so, then it's a sure bet the person advertising the gig is not the one doing all of the writing.
Price is a good indicator as well. Five dollars will rarely get you content that you can use.
3. Read the Gig and Bio Descriptions Carefully
It's surprising how many people jump in and order up an article without first checking the gig description and the writer's bio.
These sections are a dead giveaway as to the level of quality you can expect.
Carefully check the prose. Does it grab your attention, or does it tell an awkward, uncomfortable story with lots of spelling errors and weirdly placed commas?
Fiverr sellers have all the time in the world to produce an outstanding gig description, so errors and poor writing will tell you a lot about how much care they will put into your project. It may only cost a fiver, but if you can't use the article, then it's five dollars wasted.
4. Check the Negative and Positive Reviews
Fiverr displays reviews near the bottom of the page, so you will have to scroll to view them. Fiverr also provide a drop-down box for you to filter out the positive reviews and only see the negatives.
Even stellar performers on Fiverr can have a bad day and get the occasional bad review, but page after page of low-star ratings should sound off alarm bells.
Fiverr sellers can respond to a buyer's review. Some use it to tell their side of the story when receiving a low star rating, but others will use the feature to show their appreciation and thanks.
Check the Buyer/Seller Interactions
If the seller regularly responds to clients through the review system with positive messages – that are also grammatically correct and well written – then it's a good sign they care about their work and their clients.
Buyer-seller interactions which are poorly written and have terrible grammar should give you some pause for concern. There's a good chance they are abusing the system to push negative reviews to the bottom of the page.
5. Order a Test Gig
Most writers on Fiverr have cheap options which allow you to review what it's like to work with them without spending too much. It may be worth trying out several writers as part of your hiring process by using the lower-cost service for your first order. 
In most cases, you will only receive 100 or 200-words back. But, it's still a good indicator of the type of interaction you can expect if you were to upgrade to their more expensive offering.
If you're embarking on a path of producing more content or developing a content marketing strategy, then you can think of this as a necessary investment in finding a suitable writer who will become a regular part of your team.
6. Ask for a Sample
Quality writers will be happy to hand over a sample of their previous work so you can check out their style and proficiency.
Of course, if the samples are related to your industry, then that's even better. Be wary of receiving samples as a file through the Fiverr system, as there is no guarantee that the gig owner is the true author.
If you've been doing your research, then by now you may be feeling good about the author, and a Word document may be all the convincing you need to seal the deal. 
A few writers may send you to a personal website to show off writing samples, which are harder to fake. Some may also have links to live client sites you can check out for further clarification.
7. Expand Your Search
Fiverr's rating system makes it easy to search through their top-rated sellers. While this system can be advantageous on your hunt for quality, a more in-depth search can help you find a quality writer who may be a little cheaper. They could be perfectly capable wordsmiths, but they haven't been on Fiverr long enough to get much of a rating.
Fiverr is an immensely popular site, and new writers are signing up every minute of every day. A lot of them are offering cheap work in return for their first five-star review.
If you can find new writers on Fiverr who have honed their craft elsewhere, then it's a win/win situation. But, as we said earlier, don't expect a quality writer to keep their prices low for too long.
 Why Hire a Writer for Blog Post Publishing?
A skilled writer will produce high-quality engaging articles which help build trust and start your customer relations off with your best foot forward. The longer you can hold your visitor's attention on your blog the better it will be for your website on many levels. 
Reasons Your Business Needs to Hire a Blog Writer
1. Your Visitors Love Blog Posts
Business blogs which host more than 51 blog articles attract 77% more leads into their sales funnel. More content means your visitors have more material to browse and become familiar with your company. When they have a positive experience they are much more likely to return. Statistics show that most conversions happen after several visits, and rarely on the first.
2. Social Media Engagement Equals New Followers
You can leverage your social media channels more efficiently when you can create conversations based around the content on your company blog. It will take time for your site to get enough material for visitors to have a reason to keep returning. Taking time out from your already busy schedule means that your content production will come to a grinding halt. When you hire a writer for blog posts, you will speed up your publishing rate without taking time away from your business. 
3. Readers Need Your Information
A reader of your blog is tentatively testing your business out before they reach for their wallet. They are your using your content as a way to get to know you before buying. If the information adds value to their life, then they will be more confident in making a purchase. Unique, engaging content that is yours alone will help builder a stronger brand identity. 
4. Relationship Building 
More than 60% of consumers have reported that they have made a purchase based on the information contained in a company blog. And we're not talking about just digital products – bog posts have influenced purchases for everything from toasters to RVs, and from cooking classes to learning a new language.
5. Create a Steady Stream of Traffic
No matter which business you are in, there are going to be thousands of search phrases typed into Google which can lead more visitors to your company. Your site's homepage is limited in how many of those search phrases it can target. More blog posts means more chances at reaching an ever increasing number of leads through the search engines.
How to Hire a Blog Writer
There are millions of online writers out there on the web, so how do you hire a writer for blog posts who can produce the quality you need? 
The process of how to hire a blog writer is identical to hiring any writer online. Apply the same criteria as already discussed above and you should have no problem finding a quality writer.
 Why Hire a Blog Writer?
When you first start your blog, and you're publishing one or two articles a week, it's a lot of work, but it's manageable.
But, once your blog starts getting serious traffic, your workload increases. Now you also have to deal with advertisers, guest posters and spend a great deal of time on social media. 
All these tasks are necessary to ensure your blog doesn't lose traction and you can scale your income.
Managing your blog takes time away from your production of lengthy, high-quality, engaging posts. Your blog doesn't get updated as often as you like.
You have a couple of options, and which one you choose will depend on where you get the most enjoyment out of your business.
If social media isn't one of your favorite things, then a virtual assistant or social media manager may take some of the load off.
You may enjoy the social media aspects of your business more than creating content. If so, then this is a great reason to hire a blog writer who can take over your content production needs.